Amazing isn't it? You spend a whole day with a group of passionate, committed, enthusiastic and fantastic people discussing a subject that we all want to make some impact on – and I'm left with that one question in my head: can you see me?
I facilitated a meeting a while ago exploring the challenges and ambitions of the LGBT community within the NHS. It was a great day. Lots of good, open and honest conversation – and some really passionate and dedicated people sharing their hopes and dreams for a better NHS for LGBT staff.
The day wasn't really about outcomes or objectives or action plans. We have all had too many of those types of meetings! The day was about bringing like-minded people together – having some honest and open discussions – and exploring with them what they wanted to see happen (at both a national and a local level) to improve the experience of LGBT staff and patients.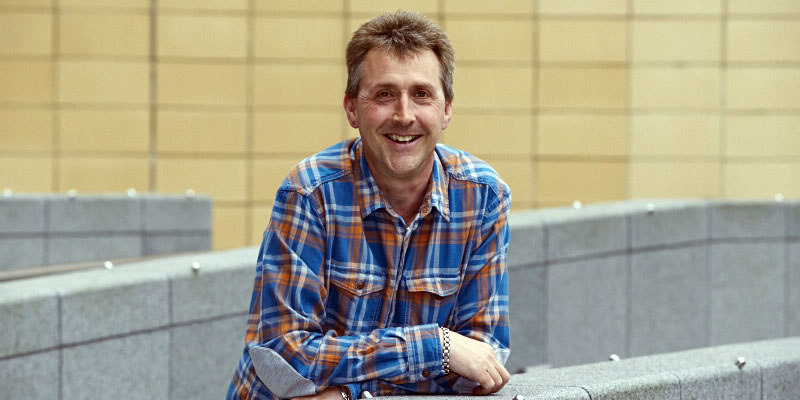 We wanted to find some creative and innovative ways of doing this – so we'd opted for mood boards. So we gave people pens, paper, paint, ribbons and asked them to create a vision of what the NHS looked like to an LGBT member of staff / patient. We had some great ideas – including flowers, concentric circles, buses and arrows! But the one image that stuck with me was one presented by one group. This consisted of a folded sheet of paper with various levels of NHS bureaucracy represented at each stage. The person presenting gradually unfolded the layers of the presentation to finally reveal a face with a speech bubble coming out of it saying "Can you see me?"
This – for that group – summed up the plight of the average LGBT member of staff / patient in the NHS in 2017. Invisible! Without a voice! Not even part of the conversation! Quite an indictment! You can see why that image stuck with me can't you?
What gets measured gets done is an old management adage that we all know and love and often quote. But you can't measure what you can't see. Do you know who your LGBT staff and patients / clients are? If not, why not? Are you really still afraid to ask the "monitoring" question – even in 2017? Come on – open your eyes – have a good look around you – put yourself in the shoes of a gay, lesbian, bisexual or trans person – look in the mirror – and ask yourself: can you see me?
By Paul Deemer
Head of Equality, Diversity and Human Rights
NHS Employers
Find out about some of the things that the NHS is doing to support #LGBTHM17 here: http://www.nhsemployers.org/news/2017/02/lgbt-equality-in-the-workplace
Follow Paul Deemer on twitter @NHSE_Paul